"Just last year, in the beginning of 2019, we visited some of the most beautiful places in Australia during our tour. To now see the devastation caused by the bushfires in Australia, is nothing but heartbreaking."
To help those affected, the Vengaboys have donated towards the immediate firefighting efforts, and the ongoing support which will be needed.

"During our last tour in Australia we have sold a lot of merchandise. All profits from these sales will be donated towards the immediate firefighting efforts, and the ongoing support which will be much needed.
We're also pledging party for the firefighters.
"
"Our hearts go out to our OZ friends and fans. Our prayers are with everyone affected by the fires all over Australia."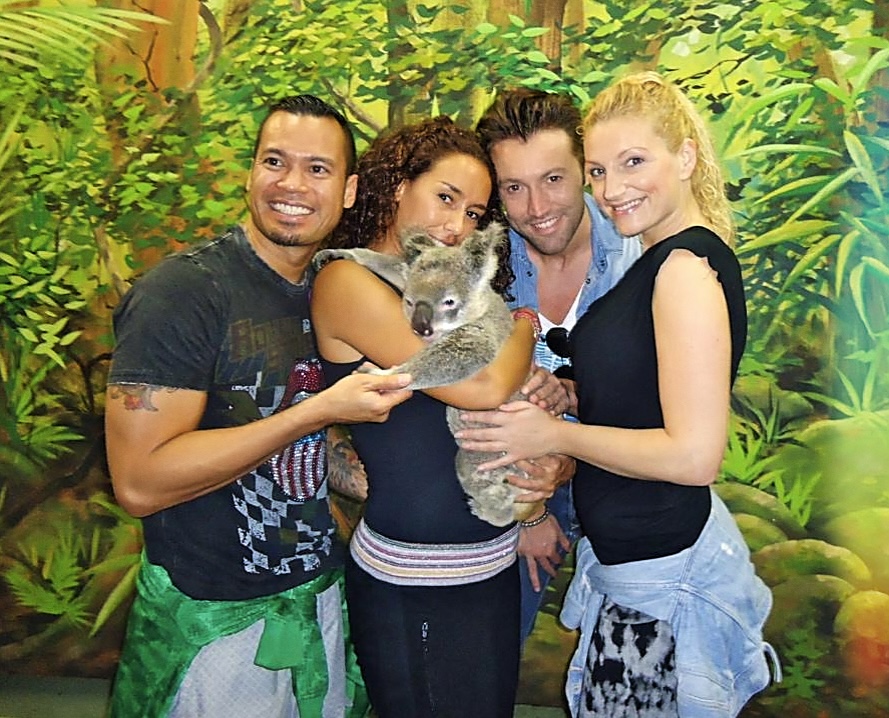 You Can Help Too
Big or small, from near or far, any support will help people affected by the devastating fires, and allow koalas, kangaroos and other animals to be accommodated in a healthy habitat area.
"We have chosen to donate to the Kangaroo Island Wildlife Park, located southwest of Adelaide, well-known for its large koala population." 
A qualified team is working around the clock with a highly dedicated team of volunteers including qualified vets, vet nurses and wildlife carers to defend the wildlife park from the immediate threat of the bushfires, and to rescue, rehabilitate and care for all the animals coming in from the bushfires. We've donated on their Go fund me campaign.
There are more ways to help:
Donations are needed for WIRES, the Wildlife Information Rescue and Education Service that are working to provide rescue, water, shelter and care for animals.
You can also donate to the WWF Australian Wildlife and Nature Recovery Fund. They take care of injured wildlife and when the fires clear, help restore the lost homes of koalas, kangaroos and other Australian animals.
RSPCA NSW is doing all they can to protect animals in threatened or affected areas. Over the past few days, RSPCA NSW has also taken part in evacuations, gathering animals and taking them to safer places.
And let's not forget about the brave firefighters!
The NSW Rural Fire Service has set up a page where you can support the families of the fire fighters that have died battling the flames.
Thank you for your support.
With love, Vengaboys