Vengaboys are back in… Canada!
February 10th
Wohoo! The Vengaboys are coming back to Canada! The happy foursome is headlining the 90's Nostalgia – Electric Circus Edition tour together with Aqua.
The Vengabus will be packed with some amazing 90's legends: Aqua, Jenny Berggren from Ace of Base, Eiffel 65, 2 Unlimited and Haddaway aboard. The line up predicts a crazy party!
Paying tribute to their performance live on Electric Circus in 1999, the Vengaboys are ready to relive the 90s and throw the best party of your summer. Your 90s and early 00's craving are about the be fulfilled. Time to iron your Vengaboys T-shirt… & Get ready for some Boom Boom Boom Boom…
June 16 Abbotsford, BC – Abbotsford Centre
June 17  Calgary, AB – Big Four Roadhouse
June 18 Winnipeg, MB – Bell MTS Place 
June 19 Vaughan, ON – Top Secret Electric Circus Dance Club Night

June 20 Vaughan, ON – Revel Park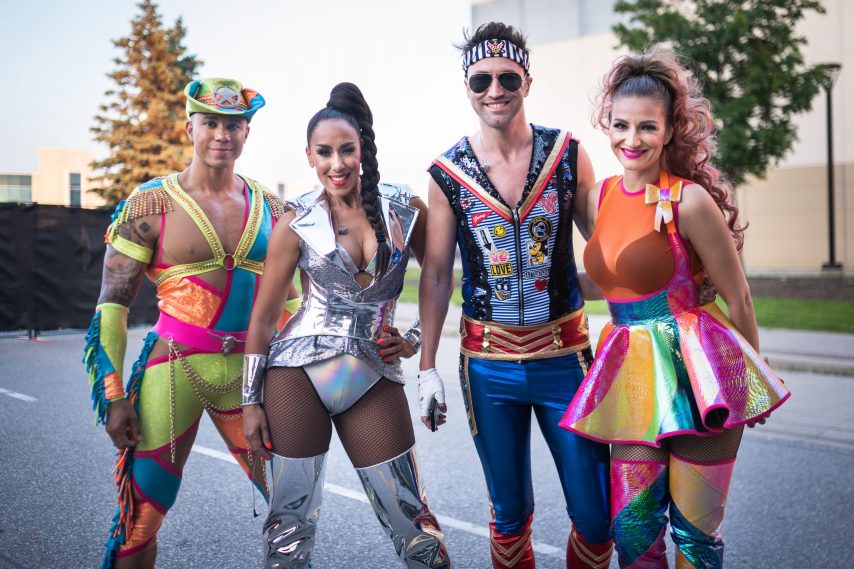 Vengaboys backstage during 90s Nostalgia, Canada. Shot by Solo