The Vengaboys' 'The Up and Down Challenge' videos posted on TikTok, also known as #vengachallenge, have amassed over 50 million viewers worldwide.
The popular TikTok post challenges couples to upload a zany and no less than acrobatic exercise where they move up and down together and in-sync to the beats of the Vengaboys classic Up & Down. It looks easy and harmless, but that's not always how it turns out!
Due to its enormous popularity, over 55,000 duos have uploaded the 'Up & Down Challenge' in recent weeks. They are usually successful, but when it goes wrong, people can end up with everything from bumps and bruises to fractures and light concussion. According to Vengaboys, that's going too far.
Vengaboys Captain Kim explained, "We are of course delighted with the huge success, but we still want to ask the TikTok community to stop this challenge. If you break a finger or sprain your wrist, you still have to go to the hospital where they have more important things on their mind right now."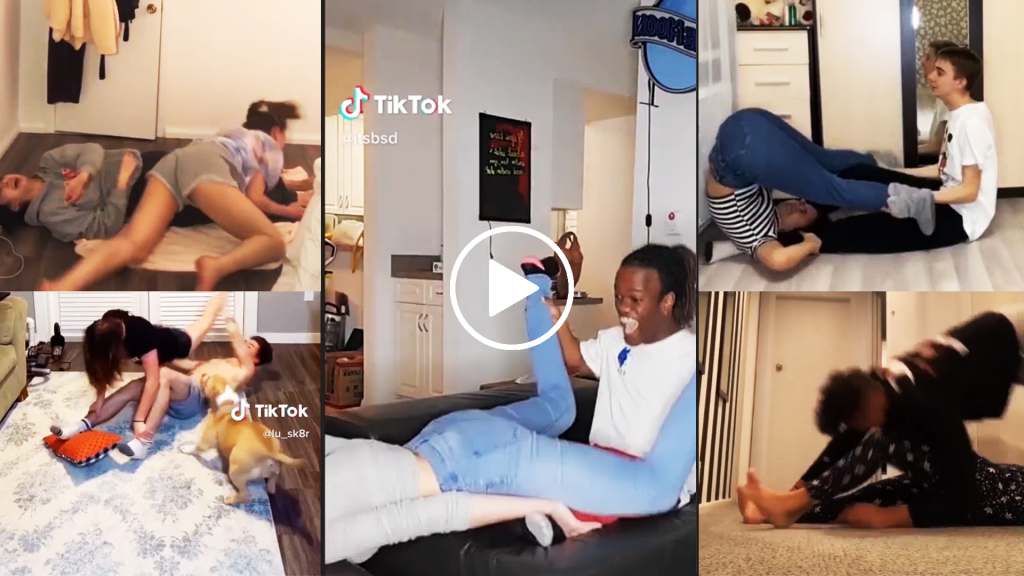 The 'Up & Down' Venga Challenge began 3 weeks ago with the posting of this video:
In the meantime, tens of thousands of 'Up & Down' homevideos have been posted on TikTok with a couple thousand new posts coming in everyday. Here is one that has gone viral:
And the risky workout craze is spreading beyond the TikTok platform. Olly Murs, singer and coach for The Voice UK, recently posted his own video to share with his millions of Twitter and Instagram followers.
Olly Murs added: "In spite of years of body balance training, this exercise wasn't easy to do, but we laughed a lot!"
The trending challenge is also popping up on other social media platforms as thousands more 'Up and Down' home videos are being shared.
Vengaboys member D-Nice said, "At least TikTok has added a warning to the 'Up and Down' challenge videos. And even though we can see that a lot of people are having fun, we are pleading with them to stop."
This isn't the first time that one of the Vengaboys' hits has gone viral. Two years ago their banger, Boom, Boom, Boom, Boom !! returned to UK charts after a man from Gloucester inspired a spontaneous street party in his neighbourhood by blasting the song out of his car speakers. The street party video was viewed tens of millions of times.
And then most recently, We're Going To Ibiza! hit number one in Austria last year when the Vengaboys' party anthem became the protest song of choice against a corrupt Austrian politician.
All press related questions and inquires can be submitted via this contact form.