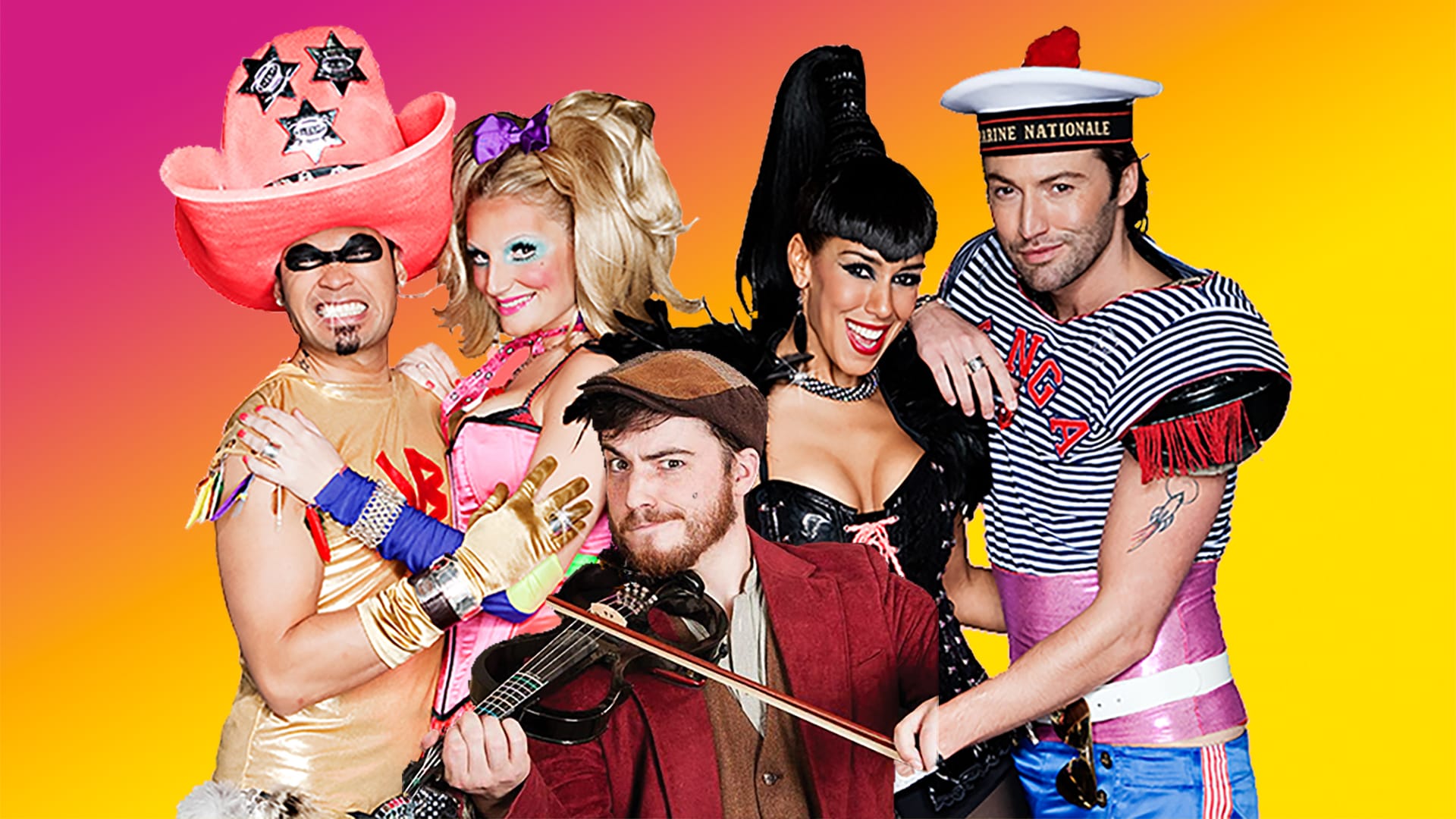 Whoever tributes us deserves at least a tribute back.
Therefore, in random order, ten cover versions of Boom Boom Boom Boom that we really love!
The Starlings
Belgian musicians Tom Dice and Kato Callebaut of The Starlings bring a fantastic cover version of Boom Boom Boom Boom during a live performance at Qmusic in June 2020.
Such sweet harmony!
Drew Danbury
In December 2010, Drew Danburry, Tyler Osmond, Kenneth Barlow, and Gordon Barlow recorded a fantastic version of Boom Boom Boom Boom at Muse Recording Studio in Provo, UTAH. Listen to how they turn our song into their own party in the 12th episode of Reliving the 90's!
Anyone For Tennis?
Teenagers of the '90s unite with musical comedy band Anyone For Tennis? and rejoice as they revisit one of our generation's finest Eurodance compositions and take a 'serious second' to make it their own.
Lauren W.
She announces herself with a modest "Well, this is me, and this is my cover of the Vengaboys." Get ready for nothing less than a version by Lauren W!
Equal Idiots
Sit back and enjoy an excellent hard rock version by Equal Idiots, performed live at Studio Brussel in Belgium on July 7, 2017.
PA2x Tyros
PA2X Tyros dug up an old midi-file in his attic. He removed a few tracks, changed some sounds, compressed the bass part a bit, and then plays both melody and synth sounds live in this wild electronic rollercoaster ride!
Cullen Vance
We're against violence, but how we love violins! Fill up the frizz and come along on this crazy folky Irish trip. And if you want more of this delicious strumming, here's the full version.
But then without the lovely faces!
All Year Round
Pop-punk band All Year Round takes Boom Boom Boom Boom to the next level of craziness! Brace your speakers, turn up the volume and go wild!
The Prettiots
These pretty girls bring a pretty sweet alternate version of Boom Boom Boom Boom!! in their Rough Trade Session. Totally different, but totally cool!
The Bloodhound Gang
Last but certainly far from least, The one and only Bloodhound Gang, Live in Amsterdam! During a gig on July 27 in 2013, they pump up the vibe with a steaming rock version and a shout-out to Roy!